Shortbread thistle stamp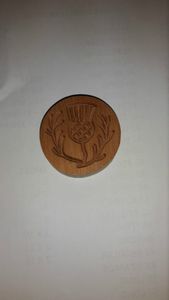 Exciting news. New stock now available, at a lower price, of our thistle shortbread stamps for biscuits or cookies.

We have been without this stock for quite a while but now hopeful of a continuous supply. Made in Dunedin, New Zealand and using food grade wood. The current wood used is American Maple.

Order yours online now. Can be viewed and purchased in our Homeware department of the website shop.