Erin Hogan - Owner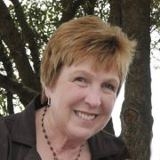 In need an new challenge and direction in her life, Erin purchased The Scottish Shop in 2000. With a strong background in business in Dunedin, especially in the tourism and hospitality area, she relished the prospect of a well-established shop with its Celtic connections. Descending from a strong Irish family, she initially found it a challenge to learn the ways of tartans, bagpipes, clans and history of Scotland.
The store was introduced to Dunedin in 1986 and has become known to Celtic and Scottish clients from New Zealand and overseas. The Scottish Shop allows Erin to indulge her love of connecting with tourists and locals alike.
A further passion is travel and the challenge of sourcing new and interesting products for The Scottish Shop means Erin is able to visit Scottish and International Trade Shows to find quality, specialty products.
Due to demand and Erin's own heritage The Scottish Shop has recently expanded into the Celtic world by introducing products from Ireland and Wales.
Dunedin is Erin's home and the home of her family so, she says, "it is important to me that I promote this fine city and encourage visitors to return to see us again"!